Out & About in Knoydart
You'll be amazed by how much there is to do in Knoydart, including rambles in the woods, Land Rover Tours, Boat trips, loch and sea fishing, deer stalking, fantastic wild swimming spots, Hill walking (extreme and lower level ), costal walks, mountain biking or just relaxing with a beer or a glass of bubbly at The Old Forge Pub.  Have a look below and see if anything grabs your fancy!   Any questions give Cara a call on 01687 460051 I'm happy to give you any.
WILD KNOYDART
Walk in any direction and you will be surrounded by the beauty of nature, a wild sea scape together with breath taking mountain scenery! During the Summer months we are blessed with the ever changing abundance of wild flowers and visiting marine life, dolphin and porpoise are regularly spotted  on ferry crossings and even from the garden and window of the house along with otters, pine martins & badgers!
The Knoydart Ranger 
does regular guided wildlife and Knoydart History walks and land rover tours special walks can be arranged for groups!
Call Amie or Gabriella 0n 01687 462242. 
We have lovely costal walks, mountain hikes and woodland paths to explore here you can totally escape reality into the wilderness and not see another 
person all day long!
We have two great very remote cafes where you can reward yourself with a delicious lunch or afternoon tea!
THE GATHERING LAND ROVER TOURS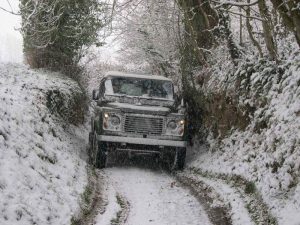 Your Ultimate Knoydart Land Rover Tour begins with private pick up from The Gathering!
2 hour Around Knoydart Tour
Our knowledgable guide will tell you all about Knoydart's, it's history and it's present !
£60 for up to 2 passengers  ( up to 2 children are free )
Additional £20 for each extra passenger up to max 6
———
Dinner At DOUNE
One Way Taxi and walk one Way (6 miles)
£30 for up to 4 passengers £5 for each additional passenger up to 6
Return Taxi
£50 for up to 4 passengers £10 for each additional passenger up to 6
Knoydart Brewery
Visit The Knoydart Brewery situated just next door see this small production and bottling process you can also purchase these lovely  ales made from our pure Knoydart water. The Seven Men, Heavenly Blond and IPA (Inverie Pale Ale)  Best to call to book a visit 01687 462372